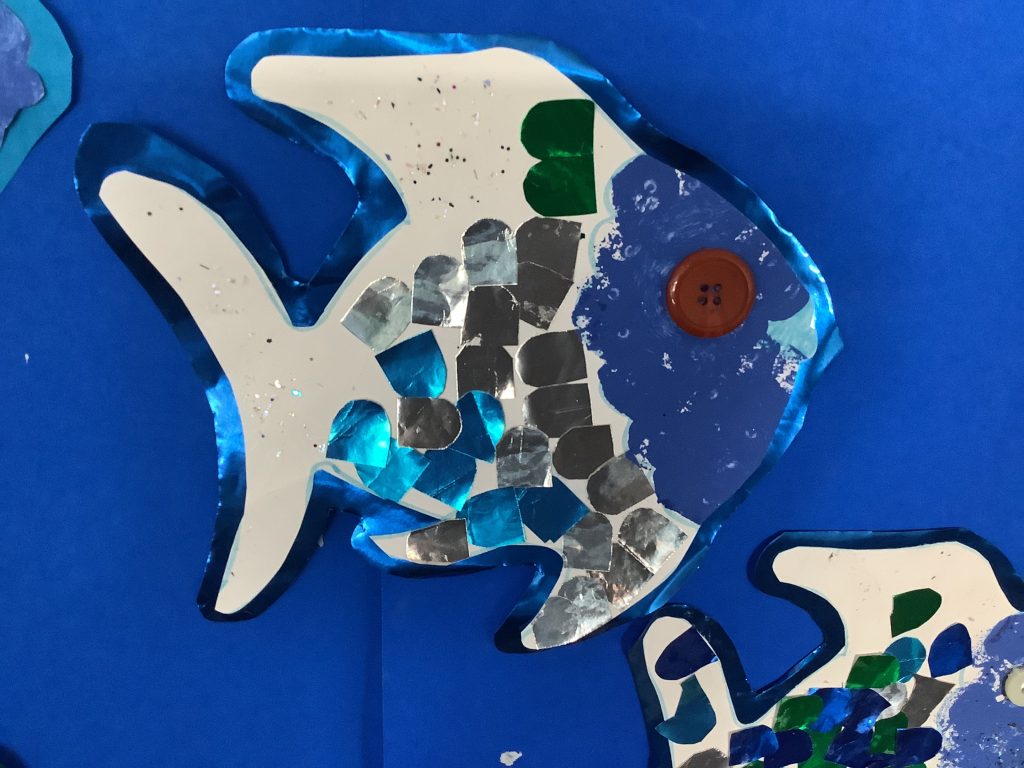 This week we have been creating lots of beautiful work. We have spent time critiquing our own and each other's drawings of sea creatures. We have also practised our cutting skills to create sand castles and beach huts. Finally we have been making posters about how to stay safe in the sun.
Inspiration from Punch and Judy
We enjoyed the visit from the Punch and Judy show so much that we have been making our own puppets this week. We have been using them to perform our own shows.